Welcome new employees with an onboarding kit that really shows your company's culture. We handle everything for you.
Save time and focus on what really matters
We know that creating a Welcome Kit, finding who produces it, monitoring the production, receiving everything in the company, packaging and sending it to the collaborator takes a lot of time and effort.
And that's why Yoobe integrates creation, production, quality control, inventory, logistics and management in a single platform!
"The days of intimidating & confusing insurance companies are finally over!"
Learn how new employees
redeem their Onboarding Kit
1. Add the link + password to access the Onboarding Kit product in the welcome email for your new employees.
2. The Onboarding page is fully customized with your company's brand and message.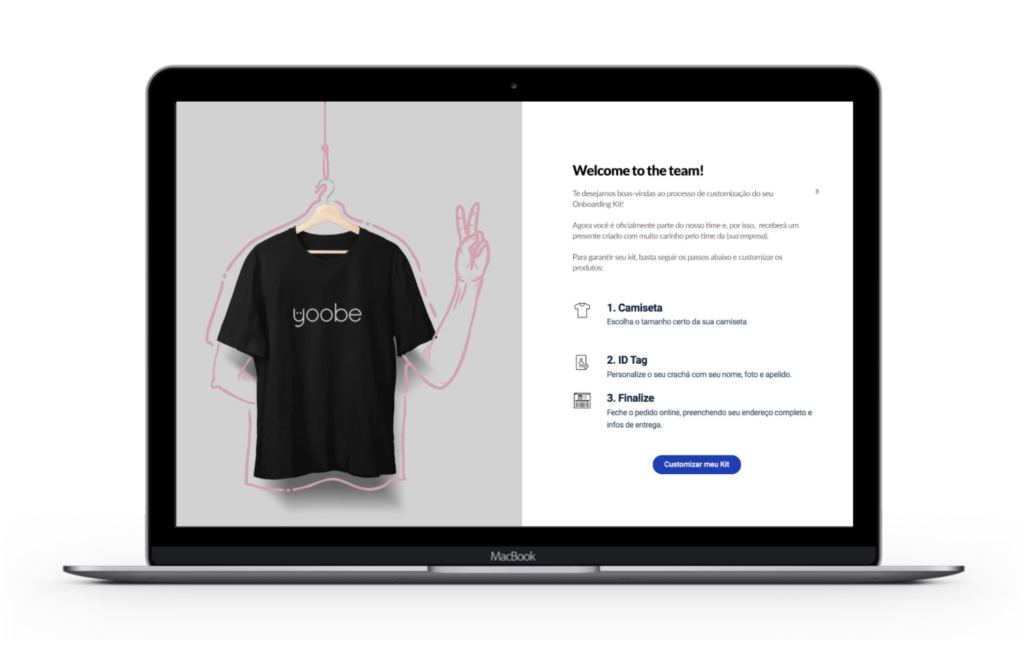 3. The employee accesses the product, reads the guidelines, chooses the size of the shirt, personalizes any of the products (if needed) and completes the order online, at zero cost.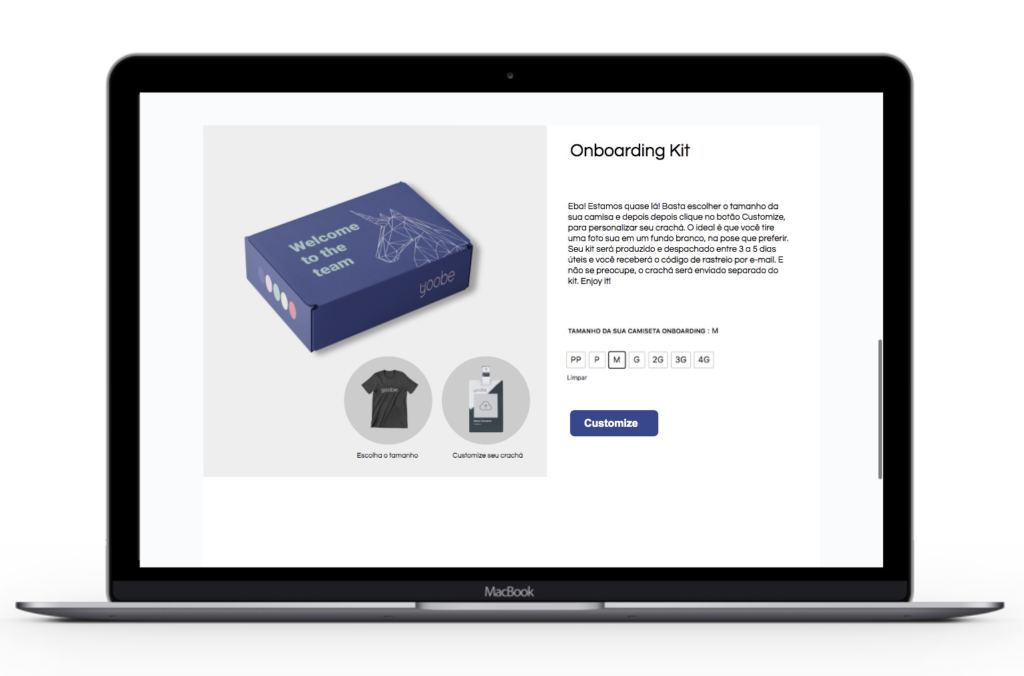 4. Store managers can keep up with all Onboarding Kit orders on a special screen, and the employee receives the tracking code to track the delivery in real time.
Here we have the main questions about the Yoobe Onboarding Experience
Let's assemble the perfect Onboarding Kit for your company?