With Yoobe you can assemble a welcome kit for new employees in an easy and functional way
The Corporate Shop allows you to engage your team, give gifts to employees, send swags to special customers, create campaigns for special dates, launch exclusive products for online events, send discount vouchers and much more. There are thousands of possibilities!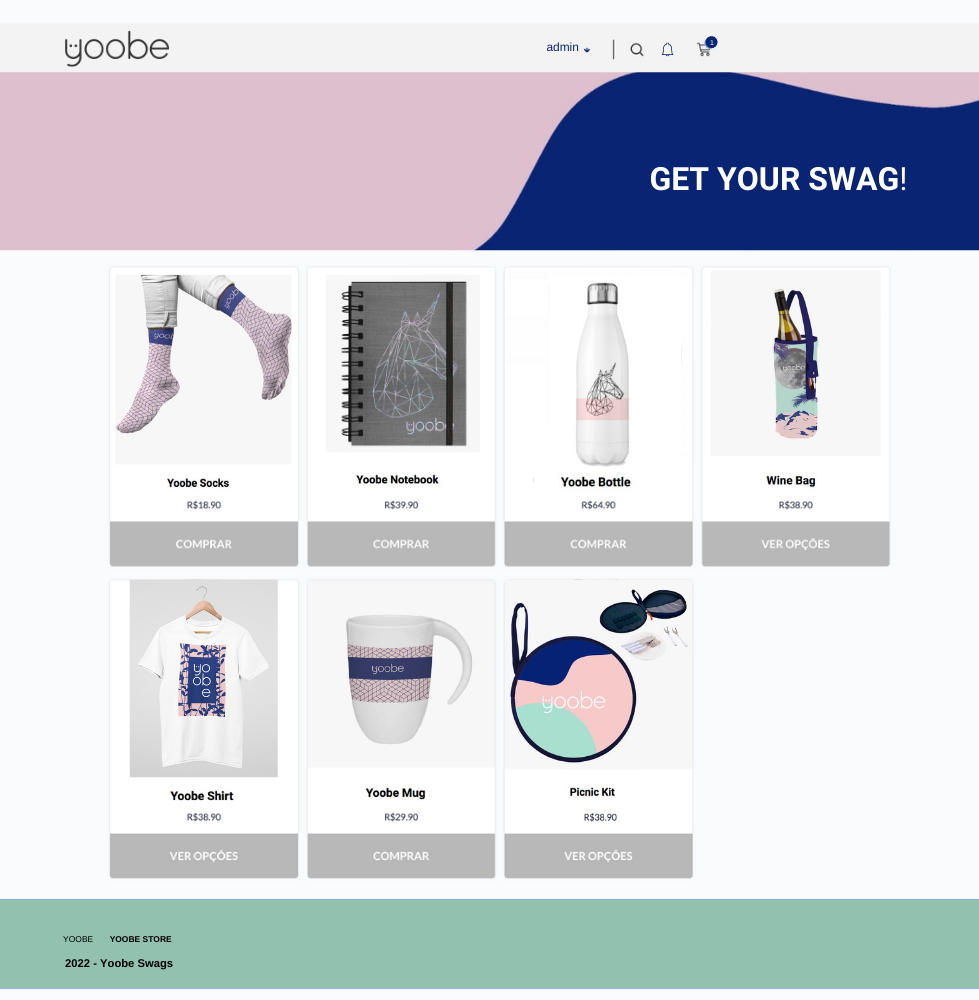 "The days of intimidating & confusing insurance companies are finally over!"
In the Corporate Shop Dashboard you have access to the main metrics, last orders, best-selling products, control the inventory of your products and complete information about the campaigns carried out.
Swag Track
View in real time all shipping information for each kit or product shipped: tracking code, recipient name, shipping date, delivery forecast and updated status of the Post Office.
Inventory control
NPS Score
Here are are the most asked questions about Corporate Shop and Dashboard
With all the certainty in this world! Our platform allows products to be visible only to a select group of users. For this, we just need to know which rule will be applied and the shop registration email.
You bet! The Swag Store allows the creation of a voucher with a percentage or fixed amount discount.
These vouchers can be linked to:
• some team that accomplished a goal and deserves a nice gift code
• a special customer you want to send a gift to
• a product that all employees want and the company will give some discount
• a women's day campaign, in which all girls will be able to purchase a swag created for the date
If you want a person to redeem the product with 100% discount +. free shipping, this is also possible!
These are just a few examples, but you're free to create whatever you want to promote your company's campaigns.
Only Store Managers have access to the Dashboard and it's your company that decides which users will be managers.
How about creating your company shop and start designing campaigns to boost the culture and engage teams?